Secor Pro+ Credit Center
End-to-End Credit Programs for Contractors, Builders, & Industrial/Commercial Customers.
PAYMENT OPTIONS TO GROW YOUR BUSINESS
Every day, we deliver the products, savings, services and convenience you need to grow and maintain your business. Secor Pro+ Contractor and Business Credit benefits include detailed itemized invoices and statements, easy monthly terms, convenient online account management, allow only authorized employees to make purchases, and optimize cash flow to maximize your business opportunities. At Secor, we're dedicated to powering your business!
Contractor Store Credit
30 Day Open Account
TAKE YOUR BUSINESS TO THE NEXT LEVEL. Equip yourself with in-store 30-day open account credit options to maximize your business's buying power, business opportunites, and the ability to close more sales.
Manage your account and track your purchases online 24 hours a day, seven days a week.

Commercial Account Store Credit
30 Day Open Account
BUSINESS OWNERS: MAXIMIZE YOUR PURCHASING POWER. Buy more competitively, source hard-to-find items, and much more. Integrated ordering, sourcing, shipping, and invoicing power at your fingertips. Maximize your spending and manage your business more effectively with a Secor Commercial Account tailored to your specific needs.
Manage your account and track your purchases online 24 hours a day, seven days a week.
OFFER YOUR CUSTOMERS COMPLETE PROJECT FINANCING
Close more of your projects with our complete homeowner MATERIAL AND LABOR financing programs. With easy no interest, no payment, or easy payment consumer financing options, you can close more projects and let the experts at Secor handle the financing for both MATERIALS AND LABOR.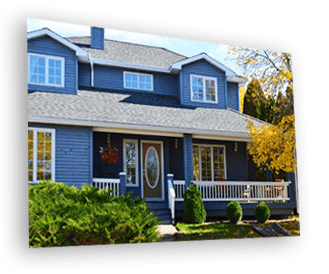 Financing by GreenSky credit programs is provided by federally insured, federal and state chartered financial institutions with regard to age, race, color, religion, national origin, gender or familial status.
NMLS #1416362; CT SLC-1416362; NJ MT #501607 C22
No Interest. No Payments for 12 Months!
Subject to qualifying credit approval
When it comes to project financing, now there is no reason for your customers to wait for that tax refund check to come in from Uncle Sam. With our easy no interest, no payments for 12 months financing, you can start that home improvement project today. Whether it's a kitchen remodel, or a whole new roof, take up to 12 months to pay with no interest or payments. Interest accrues during the promotional period but all interest is waived if the purchase amount is paid in full before the end of the promotional period. May be used on any project $2,000 or more.
Affordable Payment Options for Larger Projects
Subject to qualifying credit approval
Here is the perfect payment option for bigger projects. Now your customers can spread out their payments for major projects they need to get done. At Secor, we can help with affordable, interest-free, minimum monthly payments for up to 84 months. Making minimum monthly payments during the promo period will not pay off the entire principal balance.