About This Website
Secor Lumber and Building Materials relies on the skills of the web and marketing team at ATS Design Group in Syracuse, New York for the realization, development, and design of our website and internet marketing. The team at ATS Design Group developed an engaging website consistent with our overall branding to serve the online needs of communicating our products, services, and passion for what we do with all of our online visitors. The website you are now visiting has accomplished those goals and we continue to constantly improve our online offerings to serve our loyal Secor clients now and in the future.
ATS Design Group has been serving companies across the Central New York area and the Finger Lakes region for over 20 years. ATS Design Group specializes in custom website design geared especially to small businesses across upstate New York and offers a full range of building contractor website design services and internet marketing services including SEO Search Engine Optimization, WordPress sites, online stores, responsive web design and more. If you have any questions about any of the content on our website, please contact the Secor staff or management directly.
ATS Design Group
5858 East Molloy Road, Suite 112
Syracuse, New York 13211
(315) 289-1425
Welcome to Secor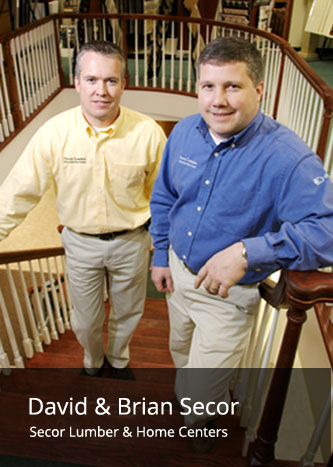 Secor Lumber Home Centers – Rochester Syracuse NY
The company prides itself on being a good fit when attracting and hiring other store owners and store managers who find reward in putting forth an exceptional customer service experience.
Because of this, the Secor staff maintain a strong approval rating from customers located throughout Central and Western New York. These customers include homeowners, contractors, commercial/industrial and agri-business accounts.
Adding to strong supply fundamentals, the Secor Building Solutions group maintains in depth construction knowledge and experience and is available to consult Secor customers on projects such as new homes, additions, remodeling, garages, horse barns, storage buildings, commercial facilities, and more.